Drive SEO revenue, not just traffic.
Revenomics is actively driving the science of SEO-led revenue growth for businesses around the world. We believe that the best SEO strategies involve more than just driving traffic – the full shopping funnel should be optimized.
Request a proposal if you're ready to start working with an SEO company that drives full-funnel results for your business.
Full-funnel SEO™ means more than just driving traffic. Our mission is to accelerate the adoption of human-first website experiences across the internet that drive increases in traffic, revenue, and loyalty.
We achieve this by being trustworthy in all of our work and interactions in an industry (the SEO industry) where people may have been burned by untrustworthy consultants or contractors in their past. 
Our approach is to start with understanding your customer and working backwards from there. We primarily focus on improving the customer experience to achieve more organic traffic and more conversions, while also optimizing for technical SEO excellence so that search engine bots like your website as well!
Most SEO companies and internal SEO teams have focused only on driving traffic, with an asterisk that the traffic being driven is "qualified traffic" that hopefully converts. But as SEO has continued to evolve, Google has made it clear that we should look beyond just driving traffic to our websites, and should instead focus on creating the best customer experience possible for the user after they land on our websites.
Revenomics is the first SEO company in the world to shift into a Full-Funnel SEO™ business model. In this model, we focus on driving organic traffic, but we don't stop there. We also work with our clients to optimize the consideration phase of the user's journey as they're navigating through your website, making your conversion experience more frictionless, and growing your customers' loyalty to your business.
Most people only focus on driving SEO
traffic.
Revenomics optimizes the
entire shopping funnel.

Pankaj Lehar
Lead SEO Developer

Dan Doster
Advisor, former McKinsey & Co. Consultant

Graham Bargeron
Founder, Managing Director
Led by Fortune 50 SEO Experts, Consultants, and Leaders
We are proud to have a well-rounded leadership team guiding Dream SEO. Our leaders and advisors include those who led Technical SEO programs at Fortune 50 companies, consulted via McKinsey & Company, and highly trained SEO-centric developers to drive a holistic Full-Funnel SEO™ experience.
We have had the privilege to work with some of the largest companies in the United States. In Below we highlight our contribution to 3 companies Full-Funnel SEO™ success.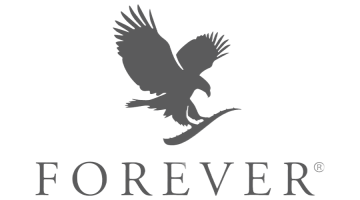 Forever Living Products International
Drove full-funnel technical SEO strategy through creation and implementation of annual SEO roadmap and interfacing directly with software engineers in a Scrum Agile format.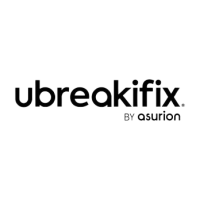 UBREAKIFIX
Focal point on optimizing local SEO strategy across UBREAKIFIX's store-front locations, ensuring that visibility in local results was achieved, and that conversions were optimized through the entire sales funnel.

AdvantaClean
Consulted on SEO strategy in alignment with full-funnel marketing efforts being conducted by AdvantaClean internal team. Worked with Marketing team to achieve an increase in traffic to key shopping-funnel pages.
What Our Clients Are Saying
Revenomics' work has driven a 25% increase in traffic to our website and helped us achieve a higher percentage of first page keywords on Google. Being both organized and supportive, they always provide valuable insights and top-notch customer support. Their consistency, reliability, and timeliness have stood out the most as they've provided UX consulting services to further optimize our website.

Let's get started!
Don't let another day go by without getting started with our Full-Funnel SEO™ consulting services. Request a proposal now to get started.